21 June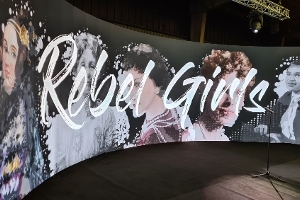 DEANS COMMUNITY HIGH SCHOOL PRESENT...
Rebel Girls - the musical
Despite the Covid 19 Pandemic, some very talented S6 pupils have managed to produce a socially-distanced, 1-person-per-scene, original musical "Rebel Girls - the musical".
"Rebel Girls - the musical" centres around 5 of history's most impressive and influential women - Ada Lovelace, Rosa Parks, Emmeline Pankhrst, Amelia Erheart and Coco Chanel. These strong and inspiring women tell their tales of struggle and success through a monologue and a song each.
As well as giving the students their first opportunity in 18 months to perform, the show also allowed them to explore these significant women and the changes they made for the world.
To view Rebel Girls just click on the link below: