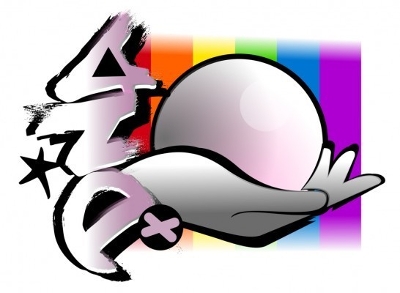 At Deans Community High School, all students are treated equally with respect and accepted by everyone in an inclusive safe, space.
We believe that raising awareness of the challenges faced by many LGBTI+ students will enhance the values and ethos of the school. Over the last few years, we, as a group, have seen an increase in acceptance and change.
Bullying of any kind is not tolerated at Deans Community High School and this includes homophobia, biphobia and transphobia.
The group meets every Wednesday at Lunchtime. All students and staff are invited and encouraged to attend. We are currently working on the LGBT Youth Scotland Charter Mark - a group of standards to follow to ensure that, whilst in school, all students feel included. More information on the Charter Mark Standards can be found at:
We frequently have discussions on LGBTI+ issues and propose steps we could take to make the LGBTI+ community more visible.
The DNA group is a safety net for students who may not otherwise be accepted and we are passionate about making a change for LGBTI+ students and allies.
We aspire to change attitudes and raise awareness of LGBTI+ issues and challenges.
If you would like any more information about the group please ask a DNA Ambassador who you will see around the school with identifiable badges on their ties or contact Mrs Duncan in the Music Department.
---
Help Lines and Call Centres
---